Early Specialization
Dec 22, 2015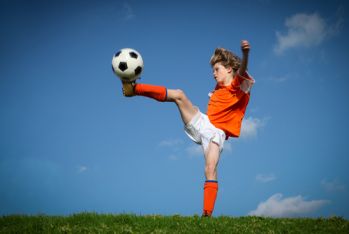 In a world with stories of the Russians and Chinese training their children for the Olympics starting at the age of 3-4, we often hear parents asking "When should my child specialize in just one sport?" The pressure to specialize is one that appears to be increasing- particularly with this year being an Olympic year. Coaches are asking parents for their children to participate in 2-3 hour practices 5-6 days week. If they don't, their child may fall behind the pack.
But the research supports waiting to specialize, probably significantly longer than you would guess. According to a study by the National Alliance for Sports- 7/10 children who play organized sports will leave the sport by the age of 13. This is an example of children telling their parents that a sport or the pressure related to the sport is not working for them. Below are some basic facts as they relate to risks of early specialization, benefits of multiple-sport play, and what you can do to best support your child.
Risks of Early Specialization
Increase risk of overuse injuries

50% of overuse injuries occur in single-sport athletes.
Single sport athletes were 70-93% were more likely to be injured than multiple sport athletes.
Increase risk of knee pain in girls who specialize (including patellofemoral pain syndrome, Osgood Schlatter, Sinding Larsen-Johnsson, and ACL tears)
Increase in rate of physical INACTIVITY as an adult
Increase risk of burnout effect, decreased motivation, and lack of enjoyment
Decrease in motor skill development (focusing on specific patterns versus developing multiple skilled movement patterns seen with multiple sports)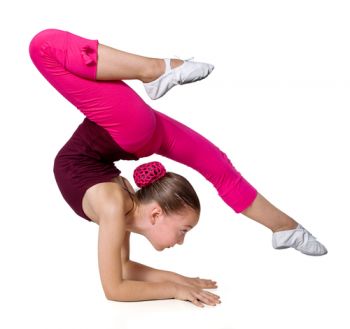 Benefits of Allowing for Multiple Sports and Unstructured Play
Playing multiple sports results in better motor development, athletic development, longer athletic careers, increase in transferability of skills, increase motivation, and confidence.
Multiple sport athletes are able to recognize play patterns and are able develop better and more creative decision and play making actions in response.
88% of college athletes report playing more than one sport as a child.
Decreased risk for burnout and overuse injuries.
Overall improvement in psychological and social development due to its emphasis on diverse relationships and experiences.
So what should you do?
Focus on the good and positive aspects of the game.
Show supportive behavior and emphasis the fun of the game.
Let your child lead the conversation after practice and games: hear them without pushing your opinion.
If your child wants to play multiple sports encourage it.
If your child only wants to focus on one sport, make sure to take an off season or continue to encourage another sport they still enjoy.
If your child is demonstrating good behavior and having fun, you're on the right track. The goal of play and sport is for your child to develop into a motivated and healthy adult. If you or your child is feeling pressed into specialization, just remember that science and psychology are on your side!
References:
Baker, J. Early Specialzation in Youth Sport: A requirement for adult expertise? High Ability Studies. 2003:14:1.
John O/Sullivan. "Is It Wise to Specialize?" http://changingthegameproject.com/is-it-wise-to-sp...
Brooke De Lench, "Early Sports Specialization: Does it Lead to Long Term Problems?"www.momsteam.com
Michael Sagas, "What Does the Science Say About Athletic Development in Children?" University of Florida Sport Policy and Research Collaborative.
Mostafavifar AM, Best TM, Myer GD. Early sport specialisation, does it lead to long term problems? Br J Sports Med. 2013;47:1060-1061.
Tom Farrey. Roundtable Summary. "Early Positive Experiences: What is Agre-Appropriate?" September 4, 2013. Aspen Institute.
Tags:

Category: