Products Available for Purchase
---
In our quest for a pain-free and fulfilling life, health supplements can play a significant role. A balanced diet is essential for overall well-being, but sometimes our bodies need a little extra support to maintain optimal health, reduce inflammation, and alleviate discomfort. Health supplements, when chosen wisely and used in conjunction with a healthy lifestyle, can be a valuable addition. It's crucial to consult with a healthcare professional before incorporating any new supplement into your routine to ensure it's appropriate for your specific needs and to avoid any potential interactions with existing medications. When used thoughtfully, health supplements can be a valuable tool in the journey towards a pain-free and vibrant life.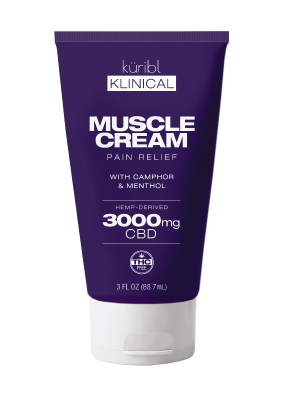 Kuribl Muscle Cream 3000mg CBD 3oz
$60
Pain Relief Cream with Camphor & Menthol. Free of THC. Great for Muscles, Joints, Knees, Shoulders, Elbows & Wrists. Helps to reduce inflammation and pain. Designed for fast acting maximum results. Only available for sale by Doctors.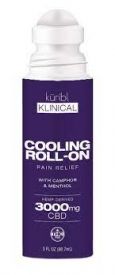 Kurible Cooling Roll-On 3000mg CBD 3 oz
$60
Great for quick easy application without using your hands. Free of THC. Great for Muscles, Joints, Knees, Shoulders, Elbows & Wrists. Helps reduce inflammation and pain. Only available for sale by Doctors.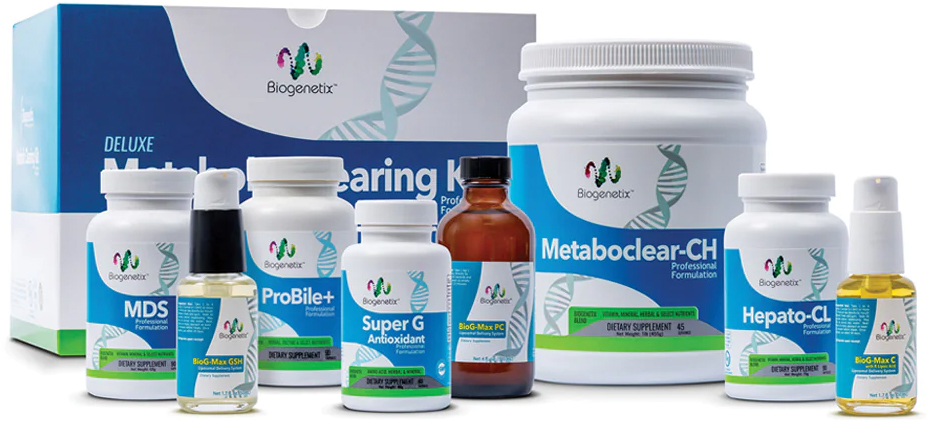 21-day metabolic program includes the deluxe and basic clearing kit $736
Biogenetix provides a variety of turn-key nutrition kits designed to support specific treatments, but our most popular kit is the Metabolic Clearing Kit, designed to aid patients through a full detox process. Our unparalleled products available to licensed practitioners only.
Borne out of clinical need and extensive research, the Metabolic Clearing Kits (Basic and Deluxe) give the nutritional support necessary to reduce inflammation, normalize metabolism, reduce body fat, and enhance digestion and liver function.
Our Metabolic Clearing Kits are designed to support overall health by enhancing the body's natural detoxification systems. It is known that certain foods are inflammatory in nature and commonly cause unwanted health consequences. During the 3-week program patients are asked to eliminate some of the common foods that cause inflammation, which in turn supports the body's ability to return to homeostasis. Included in the program is a specific food plan, complete with menus and recipes, that is anti-inflammatory in nature.
Biogenetix Deluxe Metabolic Clearing Kit
1x Container of Metaboclear
1x Bottle of ProBile+
1x Bottle of Hepato-CL
1x Bottle of MDS
1x Bottle of Super G Antioxidant
1x Bottle of BioG-Max GSH
1x Bottle of BioG-Max C w/RLA
1x Bottle of BioG-Max PC
1x Instruction Card
Biogenetix Basic Metabolic Clearing Kit
1x Container of Metaboclear
1x Bottle of ProBile+
1x Bottle of Hepato-CL
1x Bottle of BioG-Max GSH
1x Bottle of MDS
1x Instruction Card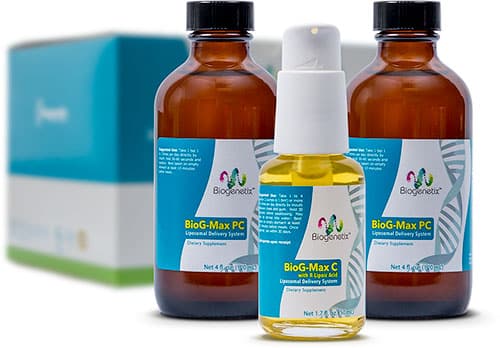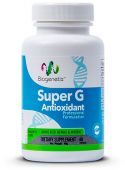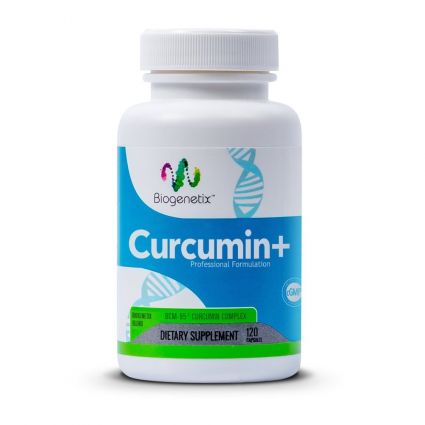 Regenerative Kit
$171
The Regenerative Support Kit contains:
2x BioG-Max PC
1x BioG-Max C w/ R-Lipoic Acid
1x Instruction Card
Borne out of purpose and a desire to allow the clinician to treat the whole patient, the Regenerative Support Kit provides many of the necessary nutrients needed to support the patient's ability to respond to regenerative therapy.
Uniquely designed to provide nutrition to enhance procedures which promote the reparative response of diseased, dysfunctional, or injured tissue using stem cells, stem cell derivatives, or other therapeutic agents. The nutrients contained in this kit provide co-factors that support tissue rehabilitation. The Regenerative Support Kit can be used to support the physiological and biochemical underpinnings of joint deterioration, pain, and inflammation.
Binder Pro
$83
You will not find another universal binder that has an equal affinity for harmful compounds, period. Our robust blend of naturally occurring materials can effectively support the capture of a broad spectrum of environmental contaminants patients are exposed to in everyday life.
• Support proper detoxification activity
• Capture the widest spectrum of everyday environmental contaminants
• Promote ideal gut function
• Safely support the binding of mercury with world-famous IMD
Super G Antioxidant
$130
Super G Antioxidant is a unique formula that not only provides the powerful antioxidant properties of glutathione but also provides the key ingredients required for the synthesis and recycling of glutathione.
• Support adrenal function
• Supports the body's ability to protect against oxidative damage
• Supports healthy moods
• Supports memory and cognition
• Supports normal cortisol levels
Curcumin+
$106
100% pure turmeric extract standardized to curcumin, demethoxycurcumin, bisdemethoxycurcumin, and essential oils of turmeric rhizome. With optimal composition and bioavailability, BCM-95 brings top-of-the-line clinical impact in a rare-to-marketplace, additive-free delivery.
• Provides antioxidant and cell-protective action
• Supports joint health and helps relieve minor pain associated with physical activity
• Supports the health of organs and systems by modulating the production of cytokines and other signaling molecules
• Supports the body's efforts to promote healthy cell growth and inhibit unhealthy cell growth in certain cell lines
• Supports brain/neuronal health and a healthy mood
• Supports a healthy microbial environment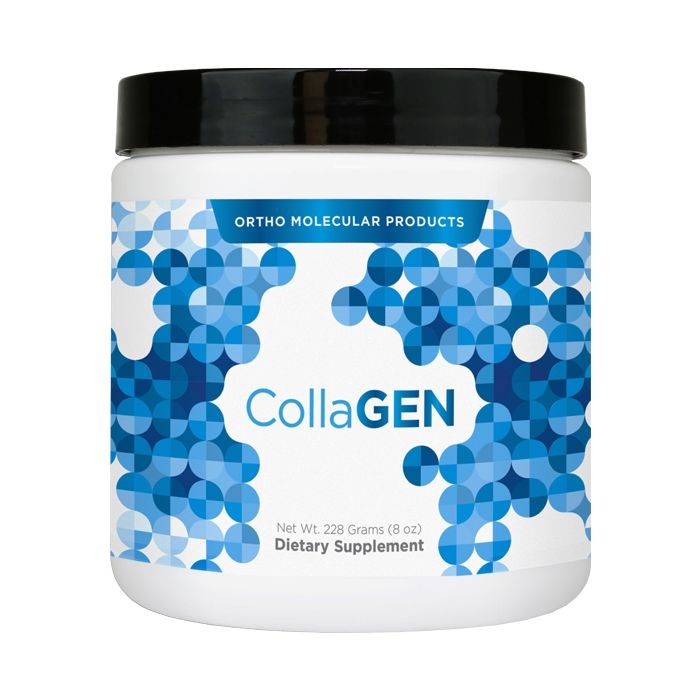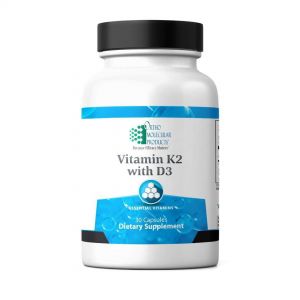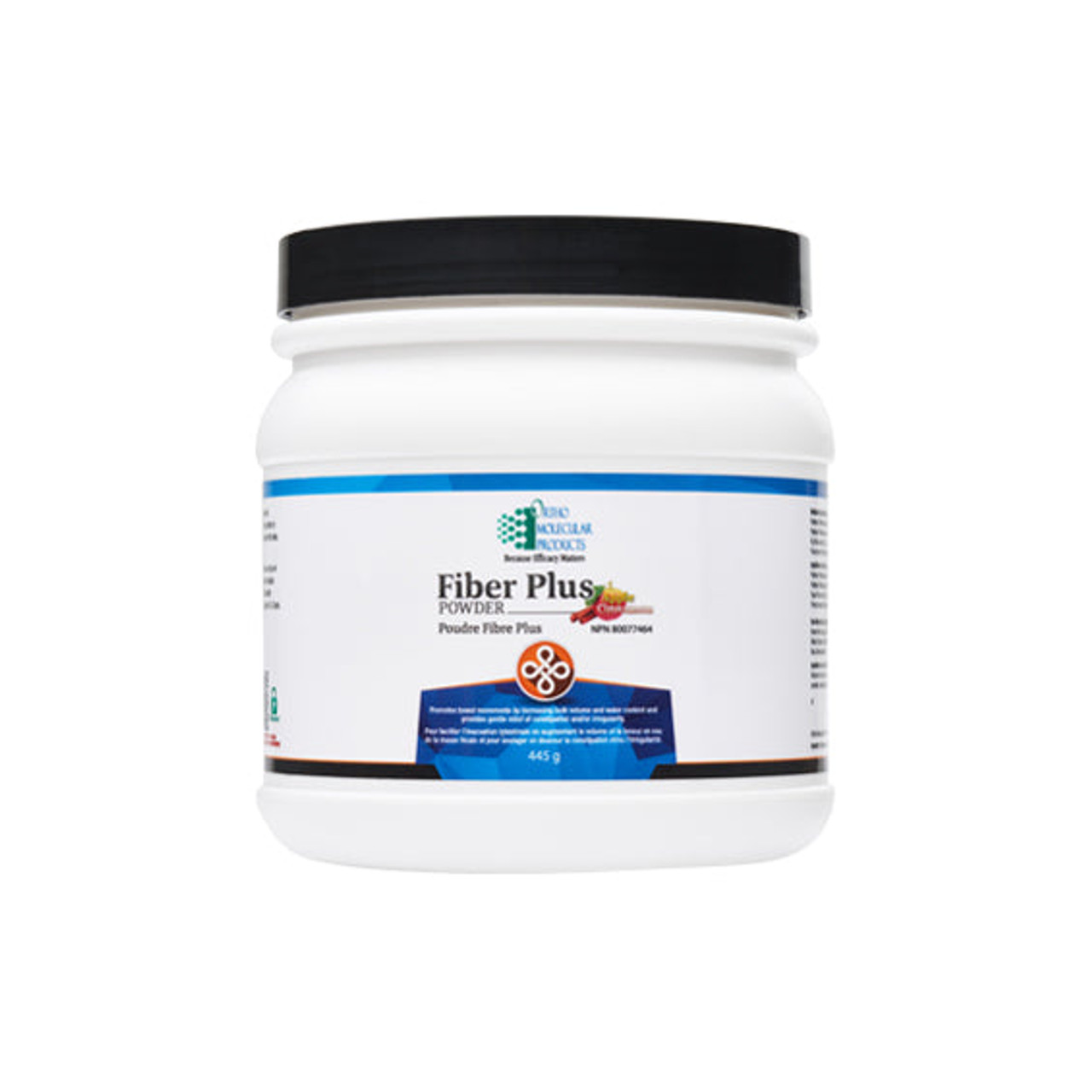 Ortho Molecular CollaGen
$55
Collagen is the most abundant structural protein found in the skin and connective tissues of the body. Over time, factors such as age, lifestyle, genetics, previous injury, inflammation and biomechanical instability can lead to the breakdown of collagen and slow the process of healthy collagen synthesis.
• Protects and Promotes Connective Tissue Biosynthesis
• Supports the Body's Self-Repair Process for Cartilage, Tendons, Ligaments, Fascia and Bone
• Supports Joint Lubrication and Cushioning
• Supports Normal Rejuvenation of Healthy Hair, Skin and Nails
• Maintains Normal Connective Tissue Inflammatory Balance
Ortho Molecular Vitamin K2 with D3
$20
Supplementing vitamin D3 and K2 can help promote bone health and maintain health cardiometabolic function.
• Supports Healthy Blood Circulation
• Promotes Bone Health and Proper Calcium Storage
• Maintains Healthy Cardiometabolic Function and Supports Blood Sugar Balance Already Within Normal Levels
• Boosts Immune Function
Ortho Molecular Fiber Plus Powder
$27
The blend of natural ingredients in Fiber Plus Powder is formulated to provide the ideal amount of bulk for normal digestive system function and long-term gastrointestinal maintenance.
• Supports Bowel Regularity
• Helps With Occasional Constipation
• Supports Blood Sugar Balance
• Promotes Healthy Cholesterol Levels Already Within the Normal Range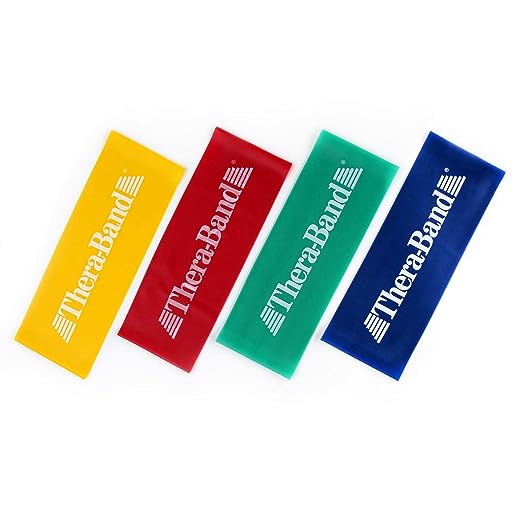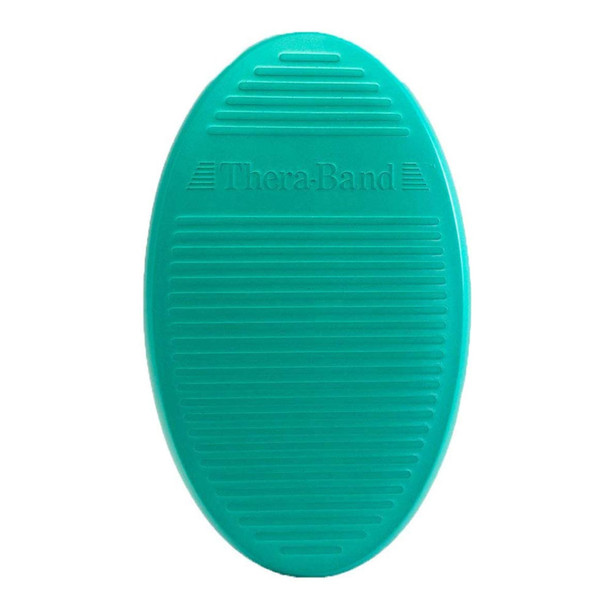 TheraBand Loop Red and Green
$4 each
3 inch wide continuous loop elastic bands in the same colors and resistance levels as authentic THERABAND Progressive Resistance Bands
Ideal for a variety of exercises, including pilates, yoga, strength training, upper body workouts, and lower body workouts for the butt, legs, and thighs
The continuous loop provides a comfortable alternative to tying flat resistance bands.
Rehabilitate muscles and increase flexibility through simple yet effective workouts to increase strength & improve motion
Balance and Stability Trainer TheraBand Firm Green
$25 each
Improve Balance, Postural stability, Proprioceptioin, Agility and Sports Performance.